We proudly present: SIWA – AtavachroN
It took us a while and it took a lot of strength. But we finally hold our first studio album in our hands. You can hardly imagine how happy we were when we first saw the boxes containing the first 1000 copies of AtavachroN: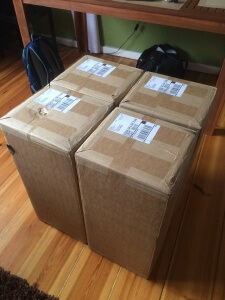 Etienne had the honor to open the first box.
You can purchase the album either as a digital copy or as a CD in a jewel case via our STORE.